Criminal Justice Handbook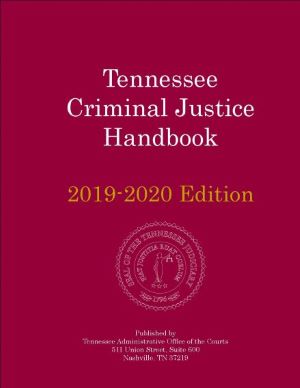 2019-2020 TENNESSEE CRIMINAL JUSTICE HANDBOOK
**Please note the 2020-2021 book is not avaialable at this time.
Click here to order online.
Click here to order. Please download the form to enable the fillable feature.
If you have any questions please feel free to call 615-741-2687
Survey

We are looking for your thoughts and suggestions concerning the Criminal Justice Handbook. Take a seven question survey.